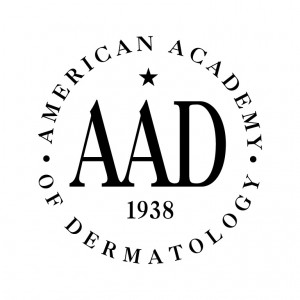 A Dermatology Resident's Perspective:
From an interview with a dermatology resident at Wayne State University in Detroit, Michigan
Part of an interview series entitled, "Specialty Spotlights", which asks medical students' most burning questions to physicians of every specialty.  See what doctors from every specialty had to say about why they chose their specialty and how to match in their residency.
How competitive is the dermatology match?
Very. There are not a lot of training programs as compared to otherspecialties. On top of that, each program may only have 2-3 spots yearly. As you can imagine, this creates a competitive atmosphere in the Dermatology match.
What are residencies looking for in a dermatology applicant?
There are rumors about Dermatology i.e. You must do research, you must have 250+ on Step 1, etc. Although these will help in the match, each applicant has their own characteristics that may impress a program (i.e leadership,Clinical experiences). 
In general, a well-rounded student will be very competitive. Honors in third year clerkships will be very helpful. Dermatology programs particularly look at the Internal Medicine clerkship as a strong indicator. 
What do you wish you knew before application/interview season?  
Since Dermatology is competitive, it is important to apply broadly across the country. The application and travel expenses can be costly so prepare wisely.
What should students look for in a dermatology residency?
Important aspects of Dermatology training include a diverse patient population, wide variety of training in all Dermatology subspecialties (Pathology, Pediatrics, Procedural, Mohs and Cosmetics) and learning environment (clinic vs. inpatient; large program vs small program)
What other advice do you have for students applying to dermatology residency?
It is important to immerse yourself in the field of Dermatology. Performing well in a Dermatology clerkship will be very helpful. Away rotations are helpful to show a program how well you can fit in at that program AND will give you the opportunity to get a strong letter of recommendation from  Program director at your away rotation.
Editor's Note: Applying for residency or preparing for your interviews? I highly recommend First Aid for the Match, The Successful Match: 200 Rules to Succeed in the Residency Match, and The Residency Interview: How To Make the Best Possible Impression .