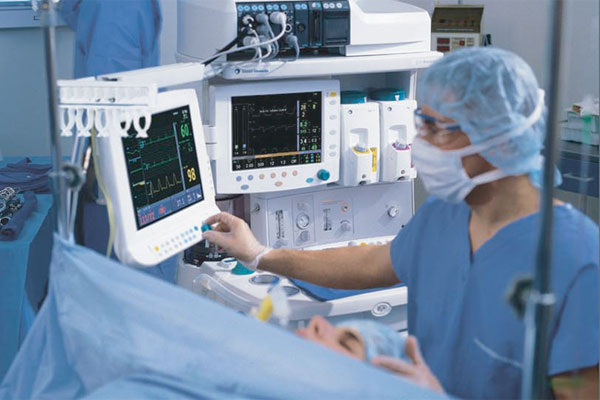 An Anesthesia Resident's Perspective:  From an interview with an anesthesia resident from Emory University in Atlanta, Georgia.
Part of an interview series entitled, "Specialty Spotlights", which asks medical students' most burning questions to physicians of every specialty.  See what doctors from every specialty had to say about why they chose their specialty and how to match in their residency.
How competitive is the Anesthesiology match?
Comfortably in between family practice and plastic surgery.  Overall, it would probably be considered medium competitiveness.  Interestingly, the competitiveness of anesthesia has varied quite a bit over the years (higher board scores, lower match rate, etc). The numbers seem to be about average right now though.
 What must a student do to match well in Anesthesia?
You need to find great references from anesthesiologists.  This can be accomplished in the standard ways but most importantly is to demonstrate interest by performing well in an anesthesiology rotation.
What are residencies looking for in an Anesthesiology applicant?
Residencies are most interested in a well-rounded medical student that can think well on his/her feet.  The same positives from other professional arenas apply to anesthesia – personality, humility, empathy, etcs.
What should students look for in an Anesthesia residency?
There are a few things you need to be aware of. First, you need to know the number of cases completed by residents at each of your interviews. You need to be ready to hit the ground running, so # of cases and variety is important. You will be able to learn about the satisfaction of current residents while on your interviews. You should also consider georgraphic fit with family, and your career goals in general (academics vs. private among other questions). Ask where past residents have ended up – fellowships?  Jobs?  What are the employment statistics?
Do you have any advice on the application, letters of recommendation, personal statements, or how to rank programs?
The best 20-30 programs essentially all offer the same things.  Everyone gets jobs, or has fellowship options.  Go where you have the best fit, where the geography/hospital best suits the interest of your family (or yourself).
What do you wish you knew before application/interview season?  
Calling programs once or twice is not seen as "nagging" – a friendly, professional follow-up to applications will oftentimes turn into an interview offer so long as you do it early in the process.
What other advice do you have for students applying to Anesthesiology residency?
Whether you apply to anesthesia, emergency medicine or ophthalmology – you need to be honest with yourself about your career aspirations.  Try and get past the notion that you "need to be a neurosurgeon or your life was for naught."  Accept that there are many specialties and many places where you can be a very successful, happy professional.  Remember to mind your spouse/significant other and ask for their input – your decision will affect more lives than your own.
Editor's Note: Applying for residency or preparing for your interviews? I highly recommend First Aid for the Match, The Successful Match: 200 Rules to Succeed in the Residency Match, and The Residency Interview: How To Make the Best Possible Impression .