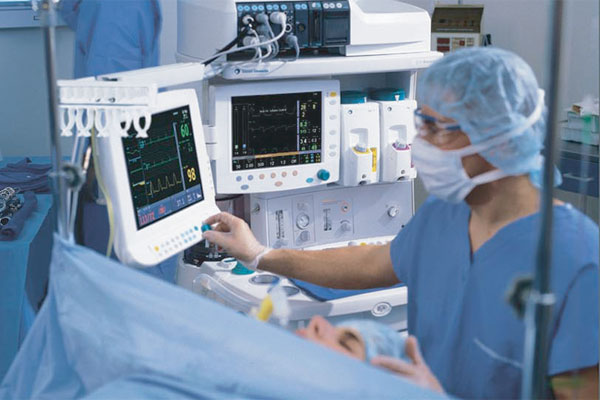 An Anesthesia Resident's Perspective: From an interview with an anesthesia resident from the Emory University in Atlanta, Georgia.
Part of an interview series entitled, "Specialty Spotlights", which asks medical students' most burning questions to physicians of every specialty.  See what doctors from every specialty had to say about why they chose their specialty and how to match in their residency.
What attracted you to Anesthesia?
A couple of things stand out to me.  First and foremost, I was attracted to its pace & acuity.  I learned pretty quickly in medical school that I was not destined to manage a wide variety of chronic problems.  I have always been the type of person that prefers high-pressure situations and quick decision-making.  Secondly, I felt I had a lot in common with the other anesthesiologists I met.  There is most certainly a "personality type" that seems to gravitate toward the field – usually personable, outgoing but quietly knowledgable physicians.  Most importantly, they are the type of doctors that underscore doing a great job by staying out of the limelight.
Describe an Anesthesiologist's typical work day?
A typical day for a general OR anesthesiologist involves the following – Arriving at the hospital around 615 am to prepare your rooms, see your patients, start any necessary IVs, lines etc.  Cases are ready to go around 7:15 at most hospitals.  As a resident you will typically stay with your patients for the duration of their case.  On a typical OR day with bread and butter abdominal surgery you oversee 4-5 cases a day.  At the end of the day you are relieved to go pre-op the next day's patients (physical exam, brief H&P).  As an attending, the field is shifting to more of a perioperative & Anesthesia Care Team model.  This usually involves a physician overseeing the anesthesia to 3-4 cases simultaneously.  Nurses or residents work directly beneath the attending at the patient's bedside.
What type of lifestyle can a Anesthesiologist expect?
Anesthesiology is far from a "lifestyle" specialty – busy practices will necessitate call (usually a weekend a month, or one night in seven as "first call").  That being said, anesthesia has the perk of more defined hours than many other specialties.  When cases are done in your operating room, you are free to go home.  There are no follow up visits in clinics, floor management or chronic care with which to be concerned.
What is the average salary of a Anesthesiologist?
Typically new graduates will make around $250,000 average, depending on geographic location.  After a few years of practice (or with partnership) salary typically rises closer to $330-$350k per year.
What is the job market like for Anesthesiology?
There are always jobs for anesthesiologists.  Availability is geographically dependent, however.   If you are dead-set on working in midtown Manhattan you will have to take a pay cut, and your  job search will be a bit more labored.
What can you tell us about Anesthesiology Sub-specialties?
Typically the sub specialists will spend one extra year as a fellow (PGY5, five years total).   There are only a handful of ABA-recognized fellowships at this time.  Pain medicine, critical care medicine, cardiovascular anesthesia and pediatric anesthesia.  Experts predict there will soon be board-certification in obstetrics, neuro, and local anesthesia.
What are the potential downsides of Anesthesiology that students should be aware of?
I am always asked about the political climate of anesthesia, and the supposed "take over" by nurses.  This is something to consider before entering the field – the role of the anesthesiologist is always evolving, we are seeing a shift towards perioperative management and an "anesthesia care team" model being emphasized so physicians can manage multiple cases at the same time.  No one can predict what legislation will mandate in the future.  It goes without question that a physician-trained anesthesiologist will always be a necessity at major medical centers – and the need for good physicians will always be greater than the supply.
What else would you tell medical students who are considering Anesthesiology?
Spend time following anesthesiologists in the hospital setting.  If you know any anesthesiologists privately, try and assess how happy they are with their career choice.
Editor's Note: For more help choosing a specialty in medicine, I highly recommend one or both of these two great books. I found both very useful.