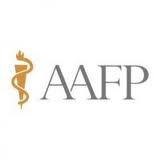 A Family Medicine Resident's Perspective:

From an interview with a family medicine resident from Columbus, OH
Part of an interview series entitled, "Specialty Spotlights", which asks medical students' most burning questions to physicians of every specialty. See what doctors from every specialty had to say about why they chose their specialty and how to match in their residency.
How competitive is the family medicine match?
Not so much. If you want to go out West you'll need a higher score on USMLE Step 1, but matching in Family Medicine is much less stressful than some fields. It's more focused on determing where you fit well in terms of residency.
What are residencies looking for in a family medicine applicant?
Good work ethic, intelligence, compassion, and passion for the field they've chosen.
What do you wish you knew before application/interview season?
Family Medicine interviews are more like wining and dining. Residency programs have one real goal, and that is to figure out if you would be a good fit for their program. With this in mind, the best thing you can do is be yourself. Wherever you interview, ask yourself, "Would I be happy living here and working with these people for the next three years?"
What should students look for in a family medicine residency?
It depends on if you know what type of Family Physician you want to be. If you want to practice OB when you're finished with residency you should find a program that emphasizes OB/GYN training. If you want to work in a rural area than a rural FM residency would likely be a good fit because that's where you'd be most likely to be "the only doc in town." Location is a very important consideration and should not be discounted either. You need to find a place where you will be happy living.
What other advice do you have for students applying to family medicine residency?
Be excited. Family Medicine is a great field that will provide you with incredibly rewarding experiences on an almost daily basis. You will also be able to make a very respectable living and have a great lifestyle. What more could you ask for?
Editor's Note: Applying for residency or preparing for your interviews? I highly recommend First Aid for the Match, The Successful Match: 200 Rules to Succeed in the Residency Match, and The Residency Interview: How To Make the Best Possible Impression .