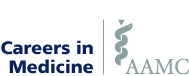 If you have ever wondered how to choose a specialty, this website might be your best resource. The Association of American Medical Colleges (AAMC) provides all medical students free registration and access to this very useful tool.
https://www.aamc.org/students/medstudents/cim/
The website provides students with multiple decision tools including…
quizzes to determine what personality traits you obtain
online surveys to help determine what your career goals
surveys that suggest possible specialties that fit with your traits and priorities
what characteristics of each specialty might appeal or disuade you
In addition, the most powerful part of the website are the specialty specific pages available to all students.  These pages outline a number of things about each specialty
Patient population, including age, gender, ethnicity
Top 5 most common diagnoses seen by the specialty
Competativeness of the match
Personality traits common to most in the specialty
Average compensation data for the specialty
I urge all medical students to sign up for this fantastic tool.  You should begin your specialty search early in your career.  To the 1st and 2nd year students, it is never too early!  Begin by learning about your career goals and your personality traits and you will start to identify specialties that may fit into your mold.