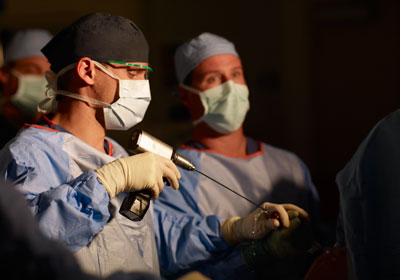 An Orthopedic Surgery Resident's Perspective: An interview with an orthopedics resident from the West Coast
Part of an interview series entitled, "Specialty Spotlights", which asks medical students' most burning questions to physicians of every specialty. See what doctors from every specialty had to say about why they chose their specialty and how to match in their residency.
What attracted you to Orthopedic Surgery?

I feel like you can learn a lot about a specialty based on what you see in the attending physicians of that specialty. The orthopedic attendings, for the most part, seemed happy. There are many sub-specialties in Ortho and was interested in nearly all of them. The patients' prognoses in many cases were very good. Patient's lives were improved dramatically by Orthopedic intervention.
Describe an Orthopedic Surgeon's typical work day?

Long. Orthopedic Surgery is no place for individuals looking for a structured 8 to 5 job. Attendings often work harder than residents. First and foremost, the patient comes first and your day ends when the work is done.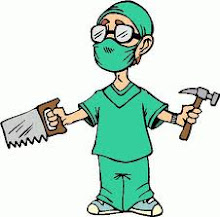 What type of lifestyle can a an Orthopedic Surgeon expect?

It's not dermatology. Call and nights vary between sub-specialties, but generally if you are asking this question, Orthopedic Surgery may not be the right choice for you.
What is the average salary of an Orthopedic Surgeon?

Also varies from specialty to specialty. Generally speaking Orthopedic Surgeons are some of the best compensated surgical specialists, but that should only be a perk. Don't go into Orthopedic Surgery for the money, times are changing.
What is the job market like for Orthopedic Surgery?

The market varies amongst subspecialties. Hand Surgery and Sports Medicine are amongst the most competitive now, but are also rather saturated. Generally speaking, our aging population bodes well for our job security for the next couple of decades at least.
What can you tell us about Orthopedic Surgery sub-specialties?

Residencies currently range from 5-6 years with 1 year fellowships available in: Shoulder, Hand, Spine, Tumor, Joints, Sports Medicine, Pediatrics, Trauma… About 85% of current residency graduates are going onto Fellowship training.
What are the potential downsides of Orthopedic Surgery?

Be prepared to work hard and not complain.
What else would you tell medical students who are considering Orthopedic Surgery?

With a good work ethic and the right motives, Orthopedic Surgery will offer a rewarding lifetime of challenge and service.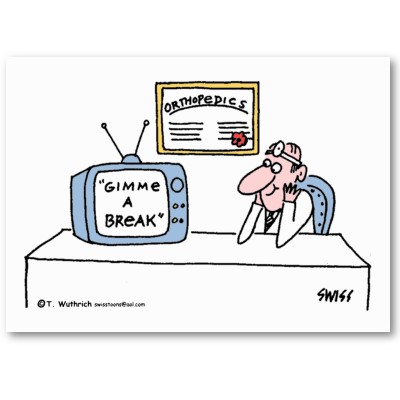 How competitive is the Orthopedic Surgery match?

Very, with the caveat that interpersonal and personality traits cannot emphasized enough.
What are residencies looking for in an Orthopedic Surgery applicant?

You will need to reach a certain threshold of competency/test scores (different programs weight each of these differently). The rest is studying and hard work. Away rotations are usually weighted pretty heavily and should be considered a month long job interview. Dress appropriately, prepare for cases/clinic, show up early, etc.
What should students look for in an Orthopedic Surgery residency?

I would want to feel fairly comfortable with the people you interact with. You will be spending a good chunk of your life with them. Also, ask them the appropriate, but difficult questions. I always appreciated programs that seemed to be up front and honest.
Do you have any advice about the residency application?

Spend plenty of time on your personal statement and have it proofread by several different people. Another thing that I found useful was to offer to draft letters for those you ask…chances are good they are probably busier than you are.
Is there anything you wish you knew before application season?

Give every day your best shot. Otherwise stop worrying. The rest takes care of itself. No amount of worry will do anything but shorten your life span.
What other advice to you have for students applying to Orthopedics?

Good luck! It is a stressful, but dynamic time in life.
Editor's Note: For more help choosing a specialty in medicine, I highly recommend one or both of these two great books. I found both very useful.