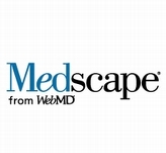 (See my article about the new 2012 Medscape Compensation Report here)
If you have not seen it already, the newest physician compensation report was recently released by Medscape.  Each year Medscape surveys thousands of physicians and reports the results in graphical form.  In order to access the report, you have to be a medscape member.  Don't let this stop you, by joining medscape you will also have access to some of the best software and portable medical apps for free (see my previous post regarding these apps).  It is a win-win situation.
The main report can be found here,
http://www.medscape.com/sites/public/physician-comp/2011
The report includes salary and compensation information on 23 specialties.  Medscape also publishes a specialty-specific report for each specialty which outlines geographical and practice specific factors that affect compensation.  The specialties are listed below with links to specialty specific reports (only available with Medscape account).