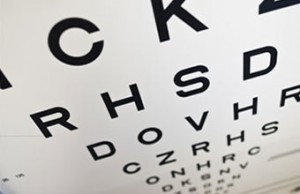 An Ophthalmology Resident's Perspective:
From an interview with an ophthalmology resident at The Ohio State University
Part of an interview series entitled, "Specialty Spotlights", which asks medical students' most burning questions to physicians of every specialty.  See what doctors from every specialty had to say about why they chose their specialty and how to match in their residency.
How competitive is the ophthalmology match?
Extremely competitive.  For foreign medical graduates (FMG) and second time applicants, chances of match are very slim. The overall match rate for ophthalmology is about 75%.
What are residencies looking for in a ophthalmology applicant?
They are looking for genuine interest in the field of ophthalmology demonstrated by rotation evaluations, Ophthalmology research, volunteering etc, and a highly competitive applicant. Outstanding applicants with high board scores and numerous class honors do not necessarily have to have as much ophthalmology related extracurricular involvement or research. However, if you are not a stellar applicant, early and evident interest is very important.
What do you wish you knew before application/interview season?  
I wish I knew which programs I was realistically competitive for. Other than the top 15-20 programs it is difficult to know where a program ranks and how good they are or aren't without interviewing there.  Ask people who recently applied or find a faculty member who is willing to discuss these types of things.
What should students look for in a ophthalmology residency?
One of the most important things for me was finding attendings who enjoy teaching and enjoy resident interaction. A program that will help put you in a position to match in your desired fellowship is also very important. Learning about a residency's job and fellowship placement is very important. Clinical and surgical experience, above all, are something that you must weigh. Surgical numbers should be above the national averages and especially above the minimum required amount.
What other advice do you have for students applying to ophthalmology residency?
Academic ophthalmology is a small world. A great letter from a prominent ophthalmologist is invaluable.
Editor's Note: Applying for residency or preparing for your interviews? I highly recommend First Aid for the Match, The Successful Match: 200 Rules to Succeed in the Residency Match, and The Residency Interview: How To Make the Best Possible Impression .