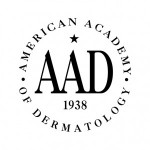 A Dermatology Resident's Perspective: From an interview with a dermatology resident at Wayne State University in Detroit, Michigan
Part of an interview series entitled, "Specialty Spotlights", which asks medical students' most burning questions to physicians of every specialty.  See what doctors from every specialty had to say about why they chose their specialty and how to match in their residency.
What attracted you to Dermatology?
The variety of pathology seen in the field of Dermatology initially attracted me. The field allows your to be a clinician, a surgeon and a pathologist all in one day. This kind of variety seems to allow me to be entertained for the next 20+ years.
Describe a Dermatologist's typical work day?
The majority of Dermatologist spend there days seeing patients in clinic. Common things are common so most days consist of diagnosis and treatment of skin cancer, acne, benign skin conditions, warts, etc. Some Dermatologists mix their day up with procedures such as benign or cancer excisions, aesthetic procedures, laser surgeries, etc. dermatopathologist spend their days viewing pathology slides to lead to the diagnosis of various skin conditions. Mohs micrographic surgeons use a special surgical technique to treat skin cancer at the microscopic level. Procedural and Cosmetic Dermatologists uses injections, chemicals, lasers and surgical techniques to improve the aesthetic appearance of their patients.
What type of lifestyle can a Dermatologist expect?  
Most Dermatologist work 5-6 days weekly. The majority of patients are seen between 8am and 5 pm. Dermatologist who are affiliated with hospitals may seen Dermatology consults throughout the day and occasionally on weekends. There are only a few Dermatological emergencies. Therefore, your evening and weekends are used to enjoy family or personal interest. Although the hours of a Dermatologist may be limited to 40-50 hours per week, most Dermatologist will tell you they spend a large amount of time reading new literature and review old text as the field is very vast. A good trained Dermatologist must stay up with current recommendations.
What is the earning potential of a Dermatologist?
Typically, a Dermatologist may earn roughly between $200,000 and $400,000. This depends on the setting of your practice (Academic vs. Private), location of your practice (Urban vs. Rural) and Volume of patients. With any specialty, there are always outliers. Dermatologist who see large volumes of patients, perform cosmetic or surgical procedures, may earn more income.
What is the job market like for Dermatology?
There is currently a shortage of trained Dermatologist across the United States. Therefore, the job market is pretty good.
What are the potential downsides of Dermatology that students should be aware of?
Many people (especially other physicians) comment about the awesome lifestyle of Dermatologist. Although generally dermatologist have great lifestyles, they work very hard for this lifestyle. If you are looking for a field that is "easy," Dermatology is not for you. The training is an intense 3 years filled with countless hours of clinic and reading…Lots of reading. Life as an attending may be seen as glamorous but your earning potential is based on how hard you work. Due to the shortage of Dermatologist, many physicians have to "stretch themselves thin" in order to accommodate their patient population. Many Dermatologist work beyond normal business hours and even weekends to accommodate the patients they serve.
What else would you tell medical students who are considering Dermatology?
It will be very helpful to get a full Dermatology experience during your medical school training. The more you see, the better you will understand the field and if it is a good choice for you.
Editor's Note: For more help choosing a specialty in medicine, I highly recommend one or both of these two great books. I found both very useful.