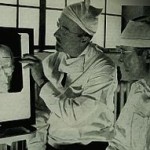 A Neurosurgery Resident's Perspective: From an interview with a neurosurgical resident from a top program in the Midwest.
Part of an interview series entitled, "Specialty Spotlights", which asks medical students' most burning questions to physicians of every specialty. See what doctors from every specialty had to say about why they chose their specialty and how to match in their residency.
What attracted you to neurosurgery?
I knew pretty early on that I enjoyed surgery. I liked surgery rotations, liked the satisfaction of work that was both mental and physical, liked that there is a lot of instant gratification in surgery, being able to (sometimes) fix something in a very immediate way. Within surgery I think I could have liked a lot of rotations, but I ultimately gravitated to neurosurgery because I liked seeing people who came in pretty dramatically ill, and sometimes we were able to help, or at least mitigate the badness. I liked the intensity of it, as well as the variety; there's everything from tedious microsurgery for brain aneurysms to giant spine cases where you're using big power tools. The common denominator is that most of it is pretty high stakes.
Describe a neurosurgeon's typical work day?
In general, days start early and end late. As a resident I usually get in around 5:30, and the day ends when the cases are over and evening rounds are done. Sometimes I'm out by 6, but more often substantially later.
What type of lifestyle can a neurosurgeon expect?
Many neurosurgical problems (trauma, ruptured aneurysms, cranial or spine infections) need to be dealt with right away, whether it's the middle of the night or the weekend. There are some neurosurgeons that have more regular schedules than others, but most have a substantial amount of call.
What is the potential salary of a neurosurgeon?
I honestly don't know exact numbers, but I do know it is generally high, even for surgical specialties. I think that shouldn't factor too much into your decision to go into it though- It's nice to know you're going to be well compensated, but I've got to think a lot of the long, off-hour, painful cases would be utter misery if your only motivation is that it pays a lot.
What is the job market like for neurosurgery?
I don't know- I'll tell you when I'm closer to completing residency! One thing to be aware of is that in general, private practice docs do more spine surgery, and more of the cranial work is done at Academic Institutions.
What can you tell us about neurosurgery subspecialties?
Subspecialty training after residency can be in pediatrics (1 year fellowship), endovascular or open vascular (1-2 year fellowship), spine (1 year), tumor (1 year), functional (1 year), peripheral nerve (1 year).
What are the potential downsides of neurosurgery that students should be aware of?
A large part of neurosurgery can be trying to help people with chronic pain, and they can be a challenging population. Neurosurgeons suffer from some of the highest malpractice rates in the country. There is much discussion in neurosurgical circles about the decreasing reimbursement for our procedures. Much of patient volume in private practice is spine.
What else would you tell medical students who are considering neurosurgery?
A lot of people say "only do neurosurgery if you couldn't do anything else." I'm not that dogmatic, but you need to realize it's a pretty heavy lifestyle commitment
Editor's Note: For more help choosing a specialty in medicine, I highly recommend one or both of these two great books. I found both very useful.